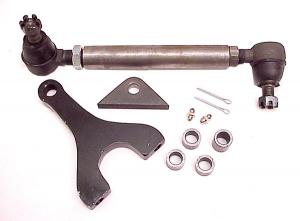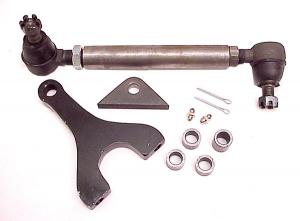 1947-1959 Power Steering Conversion Bracket Kit
1947-1959 Power Steering Conversion Bracket Kit

This Power Steering Conversion Bracket kit allows you to covert/upgrade your truck to power steering using a 1969-1987 2wd 1/2 ton later model "GM" truck gear box. This kit moves the gear box in front of the axle and outboard the frame rail.
Why buy from Tuckers?
We have a knowledgeable support staff here to assist you in any way we can before, during, and after your purchase! We have decades of personal experience installing these products and we offer unlimited tech support for all verified purchases! When you call Tuckers, you'll talk to a fellow classic vehicle enthusiast, not just another order taker!