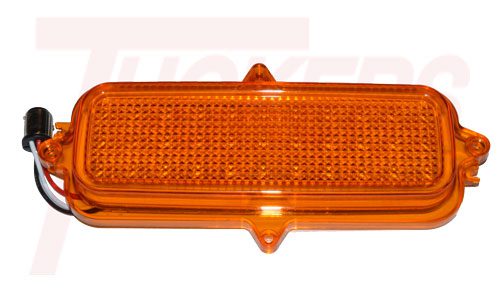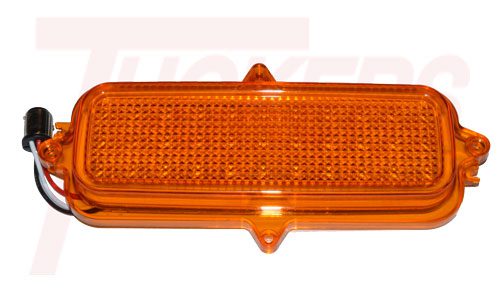 1960-1966 Park Light Lens LED-GM Truck
1960-66 Chevy amber LED parklight lens assemblyReplace your old school 1157 light bulb for Tuckers all new, extremely bright LED parklight assembly. No conversion required, no extra wiring, just plug and play. Just remove your old worn out lens and bulb, and replace with our all in one lens. Our LED lens has an 1157 connector attached for easy installation, then bolt lens back into the housing and your done.
Why buy from Tuckers?
We have a knowledgeable support staff here to assist you in any way we can before, during, and after your purchase! We have decades of personal experience installing these products and we offer unlimited tech support for all verified purchases! When you call Tuckers, you'll talk to a fellow classic vehicle enthusiast, not just another order taker!