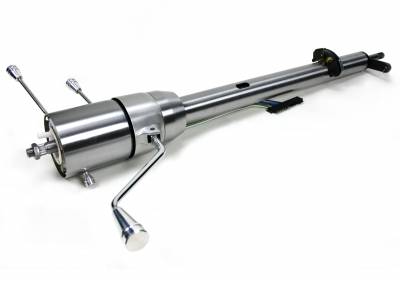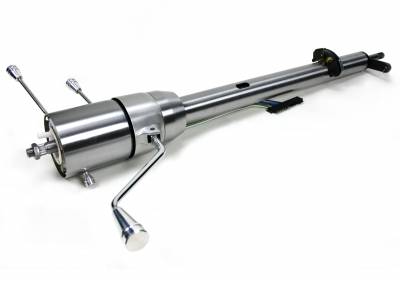 1960-66 Chevy Truck Tilt Column Shift-Brushed
This retrofit column is designed to fit your Chevy Truck and does NOT require modification to your original vehicle to install. These columns are designed with unique locating slots and brackets that allow for perfect installation every time. Using an ididit installation kit, install your new steering column in place of the old. A neutral safety switch is included and the shift pattern on the column allows you to either use a 3 or 4-speed automatic transmission. A shift linkage is required for installation and will attach to the lower shift arm provided on the column. Add an aftermarket wheel and the gripping surface of the new wheel will be in the same location as the original. Standard features include 8-position tilt, self-canceling turn signals, 4-way flashers, knobs levers, 3 7/8" wiring plug, and a 3/4" 36 lower shaft.
Why buy from Tuckers?
We have a knowledgeable support staff here to assist you in any way we can before, during, and after your purchase! We have decades of personal experience installing these products and we offer unlimited tech support for all verified purchases! When you call Tuckers, you'll talk to a fellow classic vehicle enthusiast, not just another order taker!