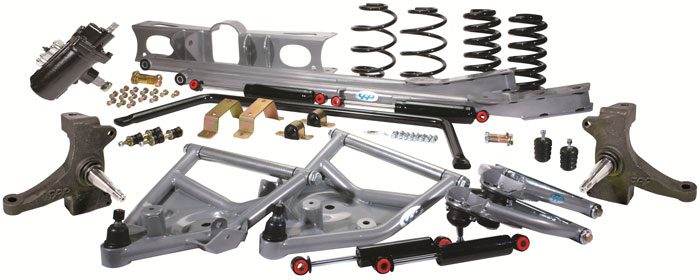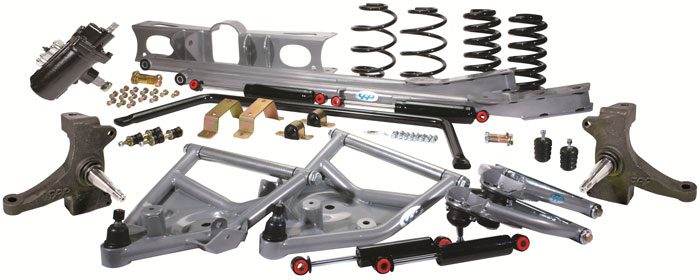 1963-1970 Complete Performance Package
Get a Complete Performance Package and tune up your chassis with some of the best upgrades for a great price! This package teams up all of the pieces that will convert your ride into a corner carver on the on the track and a pleasure to drive on the streets. Totally Tubular Control arms in the front and the rear, front and rear coil springs, front and rear performance sway bar, front and rear Black Magic performance tuned shocks, a quick ration power steering box, 2" drop modular disc brake spindles and also a drop center cross member that is designed for lowered applications for mounting the trailing arms are part of this kit. Arms are available in gloss black or silver powder coat. Put a C.P.P. under your ride today!
1963-1970 Complete Performance Package
Why buy from Tuckers?
We have a knowledgeable support staff here to assist you in any way we can before, during, and after your purchase! We have decades of personal experience installing these products and we offer unlimited tech support for all verified purchases! When you call Tuckers, you'll talk to a fellow classic vehicle enthusiast, not just another order taker!