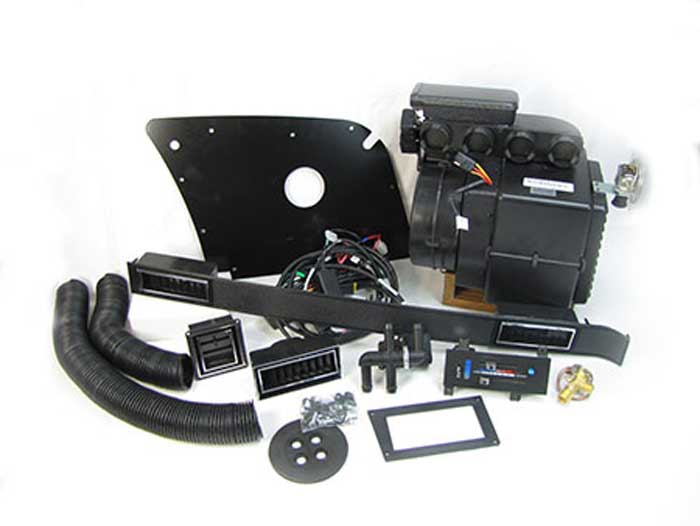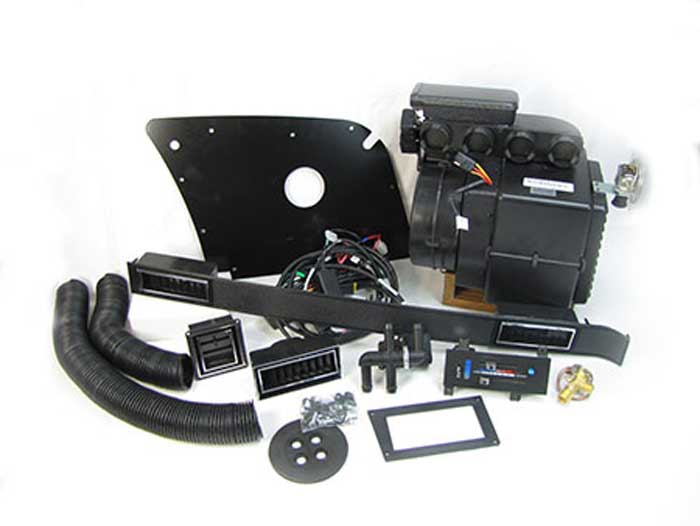 1981-87 Chevy Truck w/ Heater Only
1981-87 Chevy Truck w/ Heater Only
Inside Only Package with Hurricane Heat Cool Defrost Unit for 1981-87 Chevrolet GMC trucks that were originally equipped with heater only. The Hurricane unit mounts to the firewall with custom mounting/block-off plates. A custom electronic slide control panel fits into the factory dash opening along with louvers and trim plate for passenger side of dash.
Complete System Includes:
Hurricane Heat Cool Defrost Unit
Firewall Mounting/Bock-off Plates
Electronic Slide Control w/ Wire Harness
Electronic Bypass Heater Valve
Louver Defrost Duct Adapters
Duct Hose
Why buy from Tuckers?
We have a knowledgeable support staff here to assist you in any way we can before, during, and after your purchase! We have decades of personal experience installing these products and we offer unlimited tech support for all verified purchases! When you call Tuckers, you'll talk to a fellow classic vehicle enthusiast, not just another order taker!