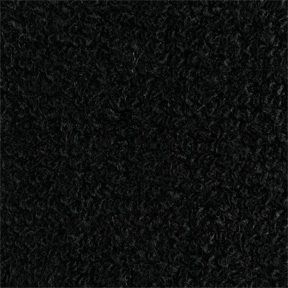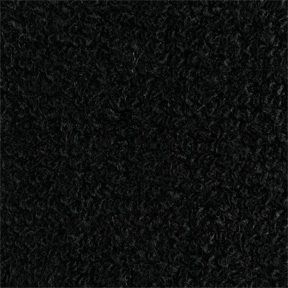 1967-1972 Carpet Kit for a Low Hump (Black)
1967-1972 CARPET KIT FOR A LOW HUMP (BLACK)
When looking to create a new atmosphere in a classic Chevrolet or GMC truck, it is important to find a reliable company that takes pride in the quality of its products. Tuckers Classic Auto Parts provides a variety of products to help a Chevy truck owner restore their old truck to look brand new. Some of the restorative items that tend to go overlooked in a classic truck are its carpets.
Tuckers provides a harder to find 1967-1972 Carpet kit specifically for a low hump that's ready for shipment. Original low hump carpets tend to experience a lot wear and tear through the years. And wear and tear in an older truck tends to be inevitable! Whether or not the carpet is worn from spills, sun exposure, repetitive use, the simple fact is that after a certain amount of time carpets start to deteriorate.
Even if it is kept in immaculate shape, the original carpet will become worn down over time with simple day to day use. Tuckers high quality 1967-1972 Chevy truck carpet kit will bring the interior of any old Chevy back to life. Tuckers Classic Auto Parts provides a GMC or Chevrolet truck carpet kit that will replace carpets that are worn or outdated and restore that brand new look. The carpet kit comes textured like the original and is available in black. The kit itself is only compatible for any GMC or Chevy Truck models that were made in between the years 1967- 1972.
Like most of Tucker's parts, this low hump carpet kit was made in the USA and is designed to mimic OEM (Original Equipment Manufacturer) parts. These parts allow for the best quality without exceeding their higher market prices. Tuckers carpet kits are made to factory specs which are heat formed and molded for high quality. This item also includes padding in factory locations.
The Chevrolet truck carpet kit is comprised of the originally desired 80/20 loop carpet material. Carpets are available in the original Chevrolet factory black and are incredibly easy to install. Under certain conditions there might be some circumstances where the carpet will need to be trimmed, however, this item will fit well when covering a low hump section of a 1967 to 1972 GMC or Chevrolet Truck.
All of Tuckers interior custom molded replacement carpet kits are made in the USA. If installation requires a slight alteration, it is an easy fix. Simply trim the carpet neatly around the edges until the desired size is achieved. However, depending on the truck itself, this might not be required. Once the carpet is installed, the interior will feel like new. Tuckers Classic Auto Parts provides reliable parts made with the highest quality materials and are beyond easy to install.
Why buy from Tuckers?
We have a knowledgeable support staff here to assist you in any way we can before, during, and after your purchase! We have decades of personal experience installing these products and we offer unlimited tech support for all verified purchases! When you call Tuckers, you'll talk to a fellow classic vehicle enthusiast, not just another order taker!