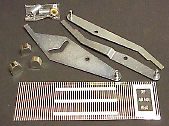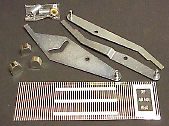 1967-1972 Heater control levers-GM Truck
Heater control levers 1967-1972 levers We have two heater control kits. we carry a (3) piece heater control lever kit for pickup trucks that has air conditioning. this (3) piece kit includes the three levers needed for your heater. we also carry a (3) piece kit that includes the levers, chrome knobs and a brand new face for trucks with heat only.
Why buy from Tuckers?
We have a knowledgeable support staff here to assist you in any way we can before, during, and after your purchase! We have decades of personal experience installing these products and we offer unlimited tech support for all verified purchases! When you call Tuckers, you'll talk to a fellow classic vehicle enthusiast, not just another order taker!