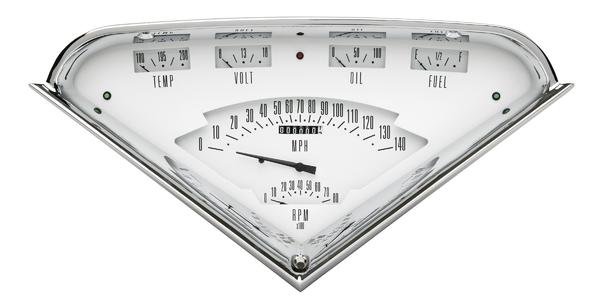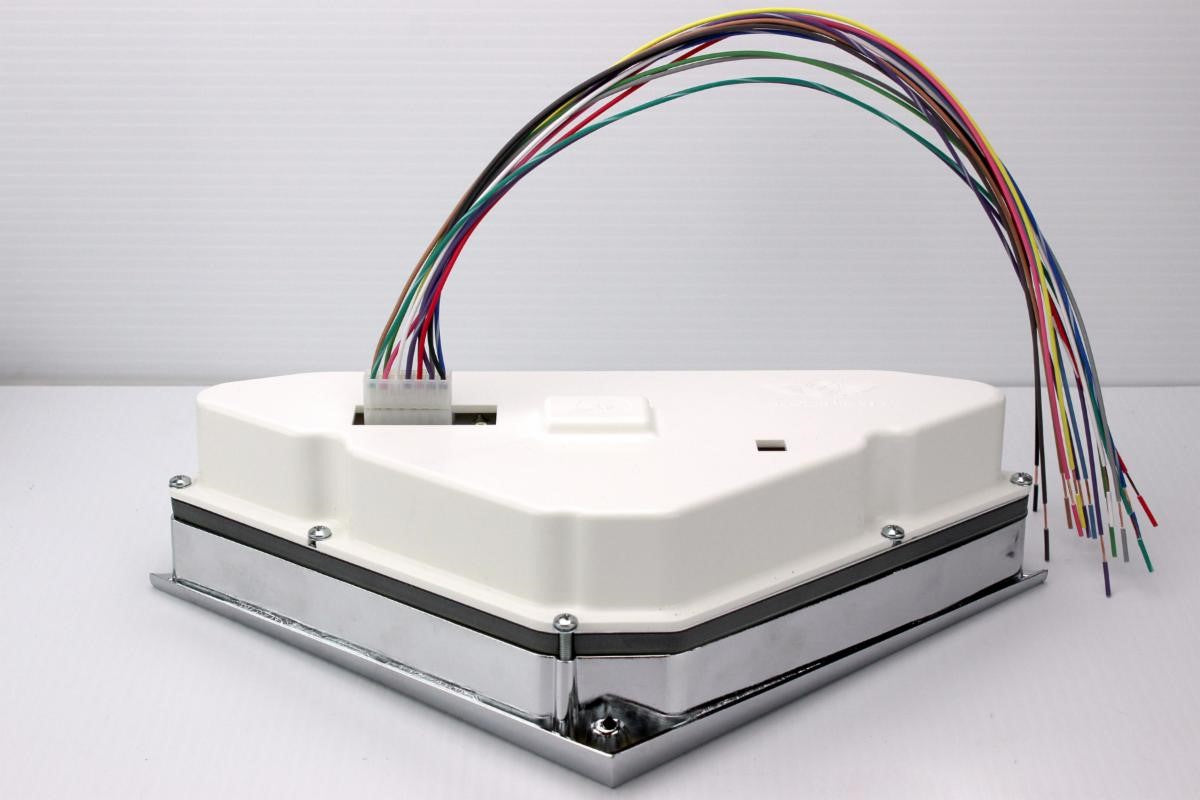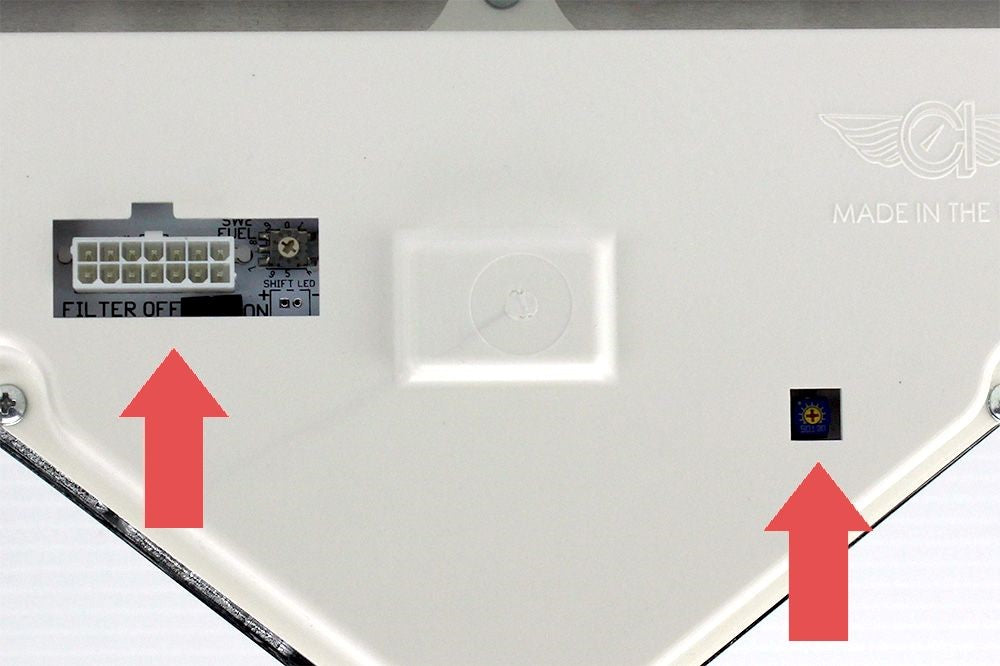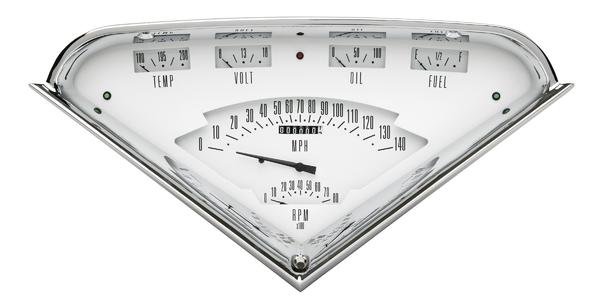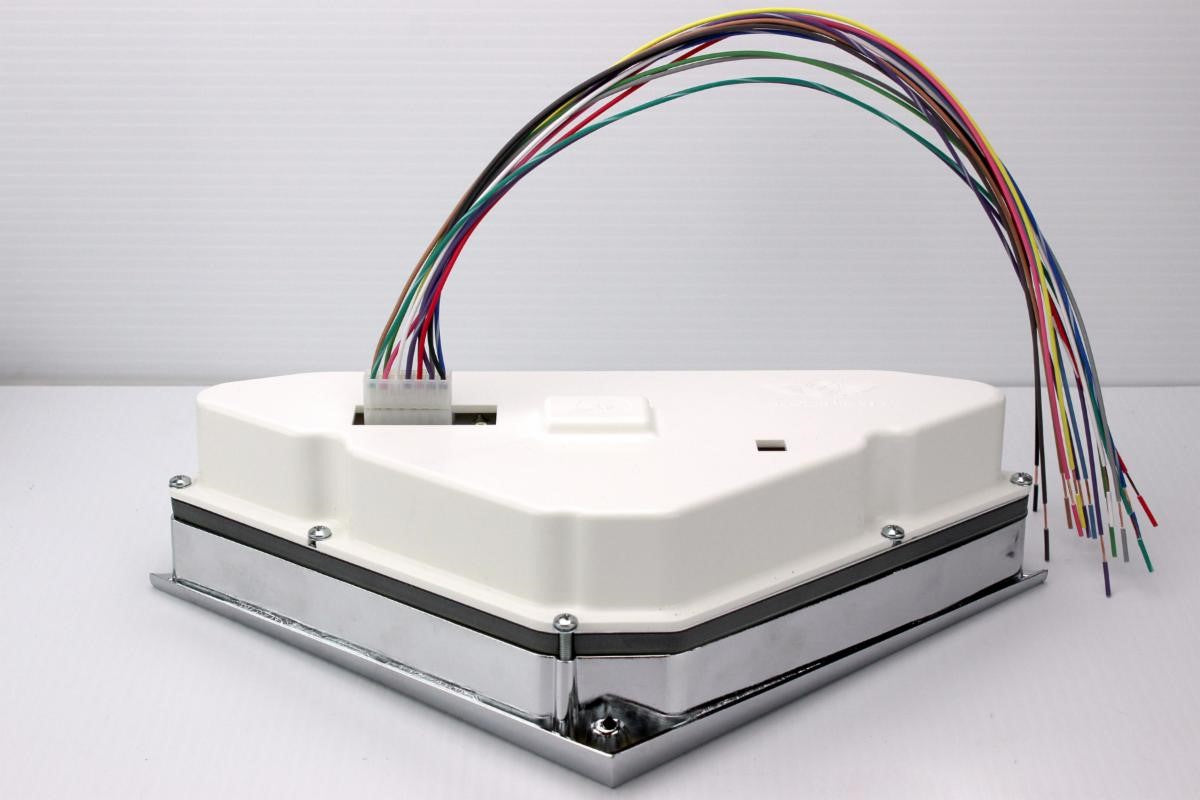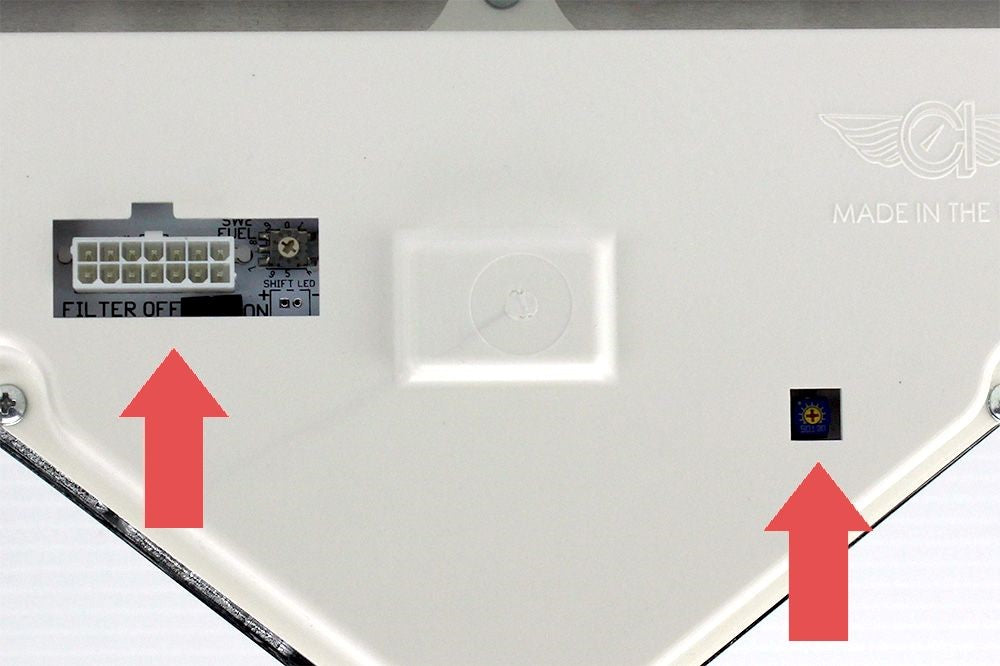 1955-59 CHEVY TRUCK CLASSIC INSTRUMENTS GAUGE SET, WHITE FACE TACH FORCE TF01W
1955-1959 White Tach Force Package
Application: 1955, 1956, 1957, 1958, 1959, Chevy, Chevrolet, 3100, 3200, 3600, 3124, Apache


The 1955-59 Chevy Truck White Tach Force Package Features:
a dual layer design with 140 MPH Speedometer
8,000 RPM Tachometer
Fuel Gauge (0-30 OHM)
Oil Gauge
Temp Gauge
Volt Gauge
LED turn signals
High beam indicator
Built-in ECM filter signal switch
The package is completely assembled and includes wiring harness, installation hardware, all necessary sending units, a wiring harness constructed of automotive grade TXL wire, machine-crimped terminals, tech-flex sleeving, and Moles main connectors. It includes ZST and works directly with ECM or VSS signals so no additional control box is needed.

Now features a new molded housing and installation is improved with a single snap-in wire harness. Additionally, the cluster now includes a fuel sender selector switch for compatibility with any fuel sender, and a built-in dimmer switch.

Purchase our gauges with complete confidence knowing they are manufactured and assembled in the USA and come with a complete 7 year manufacture warranty. If you are looking for the highest quality, with todays advanced technology without loosing that nostalgic look, these gauges for your American truck are the only way to go!

Tuckers Classic Auto Parts tech staff are here to assist you in any way we can before, during and after your purchase. We are here five days a week to answer any questions you may have about our products and offer unlimited tech support for all verified purchases. This item is shipped directly from Classic Instruments, you will receive tracking info very quickly and know your brand new purchase has not been sitting on a shelf nor has it been shuffled around a warehouse when you receive your order, our kits are brand new and have never been abused!
Why buy from Tuckers?
We have a knowledgeable support staff here to assist you in any way we can before, during, and after your purchase! We have decades of personal experience installing these products and we offer unlimited tech support for all verified purchases! When you call Tuckers, you'll talk to a fellow classic vehicle enthusiast, not just another order taker!